What we are
Entire IT Group is a Computer institute for IT Training; our courses judiciously combine theoretical knowledge with practical experience. We not only give technical knowledge, our students are prepared to face the interview after completion of the course by conducting Live Interviews. We Conduct Live Tests also for the students, so that they can analyze their performance. Our training program has been designed such a way that they can face the interview and can clear written tests taken by Big IT Companies. We call the industry experts to visit us and train students.
Meet The Team
Meet our team of Entire IT Group.
Veena Jaiswal
Marketing Manger
We are thrilled that you will be joining our Entire IT Group family. We will show you the path to start your career as a professional.
Shiwani
SEO Head
Your study at Entire IT Group is an important time of your life, and we're here to support you along the way.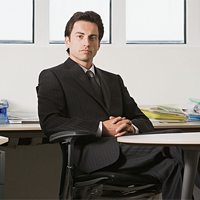 Neel
Senior SEO Executive
I look forward to welcoming you to the campus of Entire IT Group.
Kavita
Founder and Trainer
At Entire IT Group we support our students' educational journeys by fostering their development of "growth mindsets".
Naresh Rathi
Founder
I am passionate about students being empowered to succeed.